Shipping Information
Shipment Dead-Line:

All shipment will go out same day as ordered if received by 2:30 pm PST M-F and your tracking number will be sent to you electronically by end day when ordered M-F unkess it is a holiday. ( In some cases you package can go out the following day in which we received)
If needed an emergency shipment to be sent out after hours, you can call us Mon - Sat after hours if needed and hope we can help in anyway.
SpeedWorld can not guarantee that we will be able to answer the phone or help, but we willing to try to be avaliable.


International Shipments: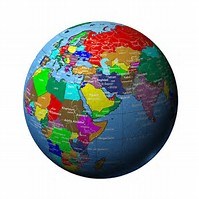 SpeedWorld Hobbies does not ship Internationally normally unless buyer contacts SpeedWorld Hobbies by phone or email to set up shipping arrangements and to receive shipping cost before package can go out for delivery.
Puerto Rico Shipments:

All P.R. orders will go out UPS 2 Day or USPS Postal unless our customer chooses
another option of delivery service. Package pricing varies on size & weight.
All USA Shipments:
All USA shipments purchased from SpeedWorld Hobbies is ONLY insured up to $50.00 for FREE for any damaged or lost package during transit from all delivery companies.
All packages are not insured for lost or stolen package after delivery is completed by the courier company that is used.


Any package that that does NOT required a signature by the customer during check out, SpeedWorld Hobbies will NOT be responsible for any lost or stolen packages during or after delivery is completed by courier.
ALL package valued over $50.00, it is the responsibility of the customer to insure their package for more value incase of lost or damaged package during transit by the courier company.
The customer must directly call our reprehensive at SpeedWorld Hobbies and set up the details and for cost to insure package. 916-218-2153
Once the package is derived by any courier that SWH uses, the package can only have a claim for damage product if value under $50.00 unless customer purchased extra insurance on their package.
SpeedWorld Hobbies doesn't not charger our customers credit card for any products until the order is completely packed and ready to ship out for delivery.


Shipping Pricing:

All shipments sent out of SpeedWorld Hobbies are based off of Parcel Company Pricing.
SpeedWorld is a small company, so our prices may vary from larger companies.
Special Orders & Returns:

All Special orders will be paid up front in full, All cancelled special orders OVER $100.00, there will be a 50% restocking fee.
All cancelled special orders UNDER $50.00, there will be a 15% restocking fee.